Not So Boring Shirts for Work
Keep it classy with this monochrome style. I'm definitely wearing red lipstick when I wear this to office next week. You?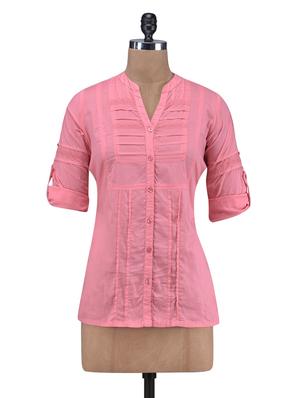 Give your office shirts a dip in summer's most delicious candy hues. No one said a sorbet blue shirt ain't formal :p
This sorbet pink style is sure to brighten the vibe at office. Add statement earrings for drinks at 8 with friends!

Ditch the plain white shirt for this vintage floral one. Wear yours with tailored black pants for office chic.